See on Scoop.it – The best of the best: Jesus Christ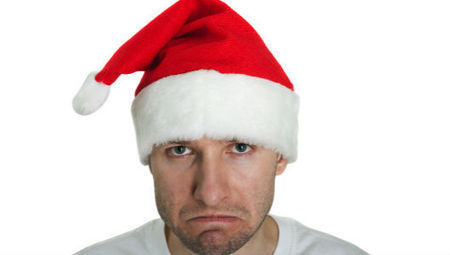 Don't let feelings of sadness get you down after the holidays. Here's how to get back on track for a healthy and happy new year.
The holiday season is an emotional roller coaster and stepping off at the and can leave you with a case of psychological whiplash. Whether it's caused by feelings of guilt from overindulgence, unmet expectations, or a return to loneliness, depression after the holidays is a common condition. So common, in fact, that there is even a name for it – the 'post-holiday blues.'
Feelings of sadness, guilt, and anger can kick off genuine symptoms of depression ranging from mild unhappiness to more troublesome symptoms such as insomnia, irritability, inability to eat or overeating, difficulty concentrating, fatigue, and anxiety. But you don't have to let the holiday blues get you down.
God Is.'s insight:
There is no such thing as the picture perfect family, or holiday, My advice? be good to yourself. Forgive. Forgive the past, Forgive those in the past. Forgive yourself. Accept what is. As I heard many times before, "It is what it is, and it ain't what it ain't"…
See on www.mnn.com